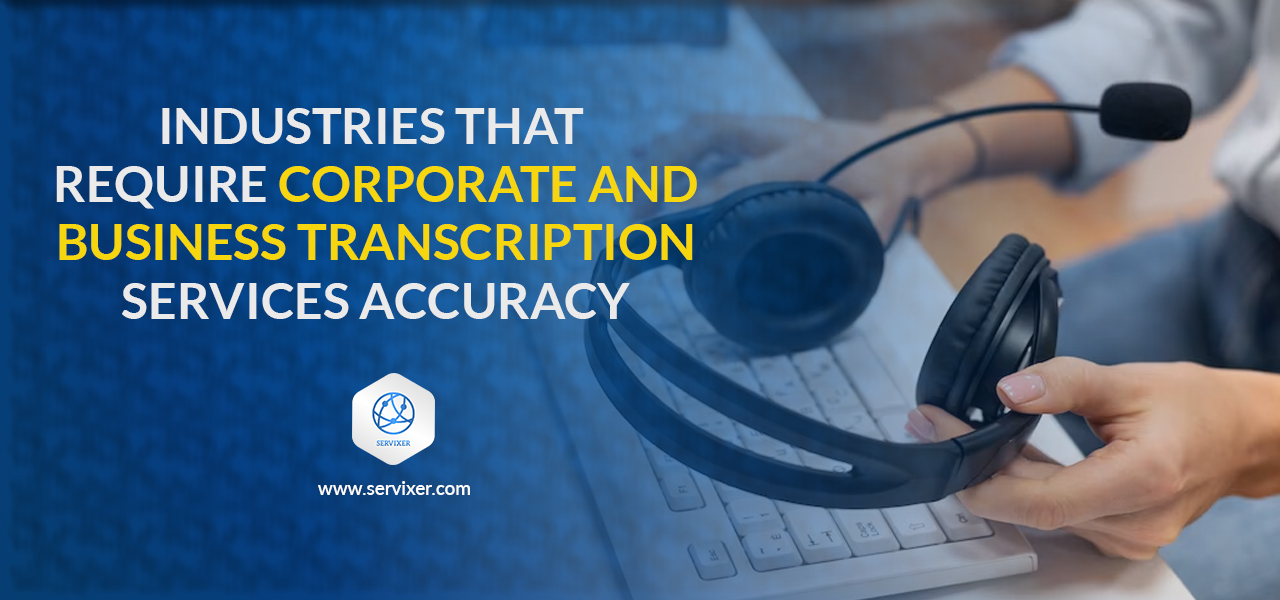 Industries that require Corporate and business transcription services:
Corporate transcription services are used across industries like healthcare, insurance, automotive company, airlines and involves transcribing sales calls, budgeting sessions, meetings, conference calls, seminars and analyst calls to name a few.
Reasons to choose Servixer
With meetings spanning so many time zones, it's no longer feasible to have the office secretary take notes or dictations. That's why you need a company that's available 24/7. Below are four more reasons to go with Servixer for your corporate activities: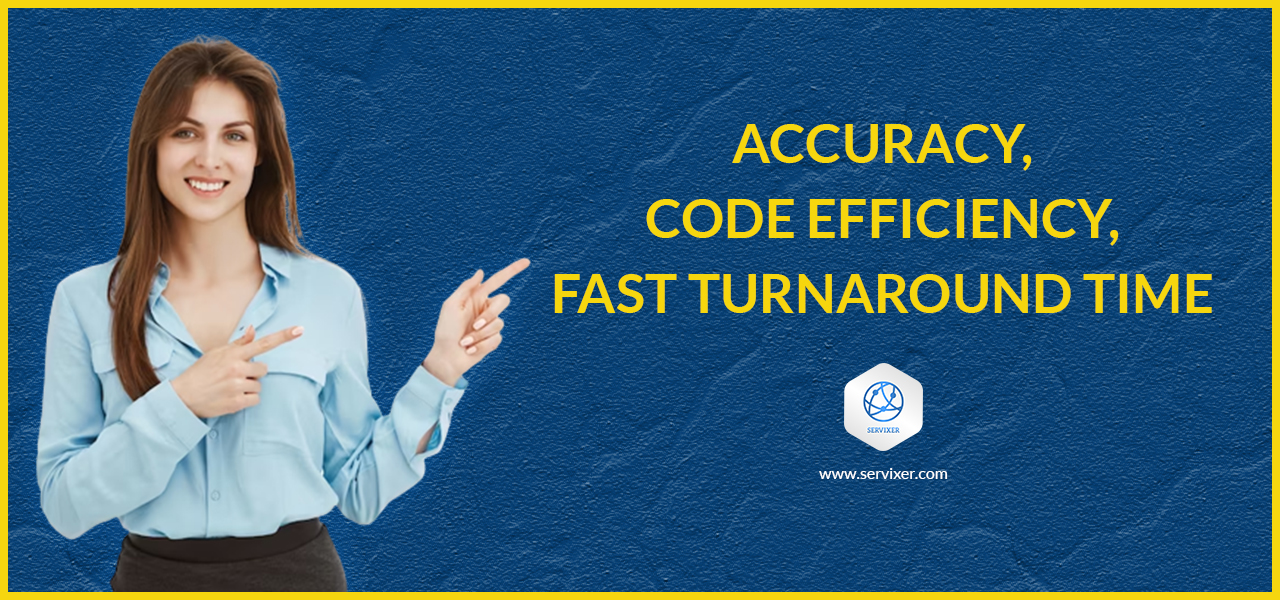 Accuracy:
We have some of the best professional transcriptionists and experienced transcribers with all the necessary skills required for corporate transcripts. We guarantee 98% accuracy and 100% money back guarantee just in case you aren't satisfied with our work. We charge very minimal for corporate transcription services and provide free extra services of corrections and revisions.
Cost:
Corporate budgets can be tight. We understand that. Through the use of ultramodern technology, our human transcriptionists can work at prices far below those of our competition.
For clean verbatim transcribing service, we charge $0.70 per audio minute.
For Verbatim transcription, we charge $0.80 per audio minute.
Our format variety
We work in virtually every digital format of media including MP3, Wav Files, DAT, MPEG, WMV, and AVI.
Speedy Transcripts:
Our turnaround time is much faster than our competition as we assure that our human transcriptionists are provided with all facilities within a professional environment to guarantee speedy transcripts of excellent quality.
You can trust Servixer to provide perfectly tailored corporate transcription services to your company at the lowest rates. Worry no more about turnarounds as our team of professional transcriptionists are never late to complete a project. Contact us today!