U.S. Forbes Quotes "Change The World". It reports all industry updates on B.D and Marketing. A huge column of Forbes is occupied with Social media marketing as the most effective way of advertising. Internet marketing is used as a tool for several purposes such as promoting websites and small businesses. The business goals of social media are to target audience and search new customers to increase sales. SMM is going on the top and the reason is that small business owners prefer social networking sites because are widely used all over the world and it has a great influence on people.
Advertisements
There are many other tactics for working on social media like email marketing, content marketing. Social media advertisement is a great way to target audience globally. Facebook is the first place that comes in mind when we think of SMM. For instance, if someone has a good idea to start a new business, the first step will be to choose the best marketing strategy. To build strong social media networks or social channel is very important.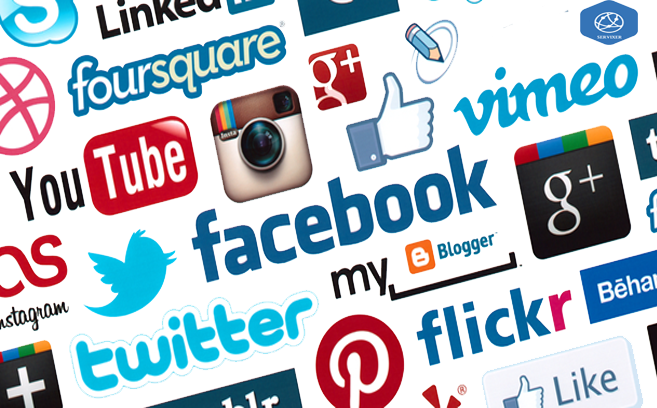 Social Media Channel
The social media channel is made purposely for the promotions of numerous small businesses running on social platforms it is a marketing tactic to target customer by brand awareness, visual content, brand image, AdWords video content, blog post and visibility of the new products. The type of marketing strategy used to target market for an ideal customer is discount, they put a discount on a certain blog post of a Facebook page or advertisements, the other way they give a discount is on a referral code. Another tactic of social media marketing is to create an email list but for that, one must have a document of a case study of current customers. Even a case study requires a lot of time but there are 90 percent chances of the outcome. The email list is the best way to target a specific audience, not all because it requires a lot of time to individually approach customers by specific action. Apart from the market strategy of social media, there are other tactics for marketing. Few are discussed below:
Marketing Campaigns: Mainly there are two types; the social media marketing campaign or the live marketing campaign. A marketing campaign is an effective way of marketing. The first step required is to arrange a campaign in a market place well crowded. The team podcasts and the respondents do not face issues because face to face it becomes easy for the respondents to communicate. By this marketing tool, the respondents are able to put customer base referrals. But now we see that Social media campaigns have taken place over the marketing campaigns. The reason behind this is the wide use of social networks which has resulted to be one of the best types of marketing strategies. The marketing managers work on certain great tools for example they may give away gift cards, discounts on a loyalty program, coupons to win mobile devices, referral numbers, etc.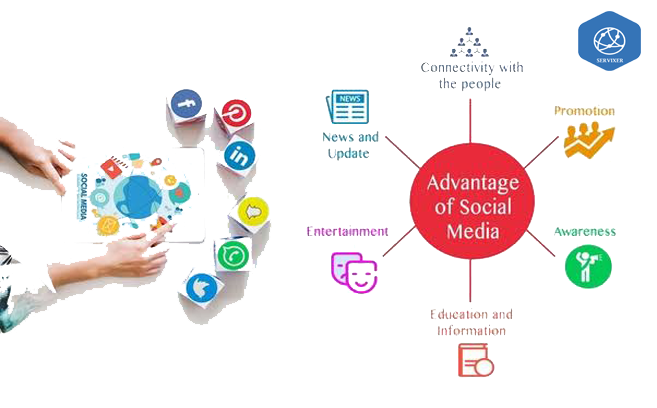 SMM consists of various types of marketing
Email Marketing: This sales strategy works in a different way. Mainly the email addresses of satisfied customers are required to build relationships. However it is not the easiest way because new clients or new audiences are hardly found, it works on the potential buyers Strategic planning is required for this process.
Content Marketing: It requires social strategy large and a new market is targeted in a simple way. Successful companies have adopted the content strategy their product page exhibits content regarding product development and credibility for a better understanding of new clients.
Video/ Digital Marketing: Digital strategies and media strategy is used for this particular business. There is a big difference in other marketing and video marketing because it doesn't require any social campaign or content creation or phone number etc. It targets the whole marketplace in a powerful way. Once the sales team uploads the video on social media websites for e.g. The homepage, Facebook page, YouTube, Instagram the promotion is the next step and the video advertisement spreads like fire on every social media site brand awareness is 100 percent guaranteed. Facebook advertisers use best marketing strategies, they put eye-catching headlines, offer free shipping and other benefits are stressed in hashtags, user experience is quoted as well. Like the red bull or COVID 19 adverts, they were highlighted by social media advertising. The Social media campaigns especially on the COVID 19 were not working on lead generation rather they create it. The need for something is injected in mind through digital marketing strategy than the free trials and free shipping push people to buy. That is how social media advertising works as the best sales strategy.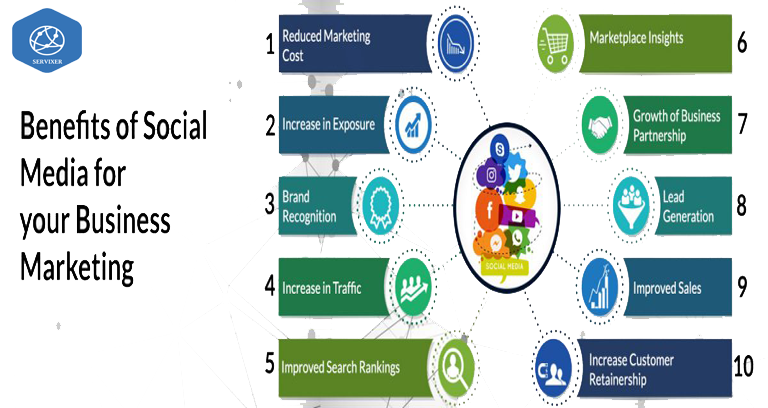 How SMM benefits Business Growth?
The metrics of a business depends on so many things. The company's niche depends on many of the powerful tools firstly there should be a clear picture of business model, marketing strategy, mission statement, graphic design, blueprint, proven track record, the consultants, type of content, lead magnet, respondents, valuable insight, funnel infographics, blog content, brand recognition, and marketing plan.
SMM Strategies: The social media marketing strategy is to attract the audience and fulfill marketing goals by working on sales funnel, landing pages, and buyer persona to avoid the objection. This way they make offers of best prices to the right people. The social media expert works on different platforms with different goals for better results. The social marketers do not stay confined to a certain limit but they do best practices in market research. Their main focus is on social content with relevance and visuals. The social media manager thinks long term to the target customer and takes complete control to build relationships with different social media accounts the focus is on buyer persona, original content, live videos, keywords, and hashtags on blogs, podcasts, imagery, potential customers, website visitors and most of all the SEO. Because SEO is the key to target customers or shoppers in digital marketing.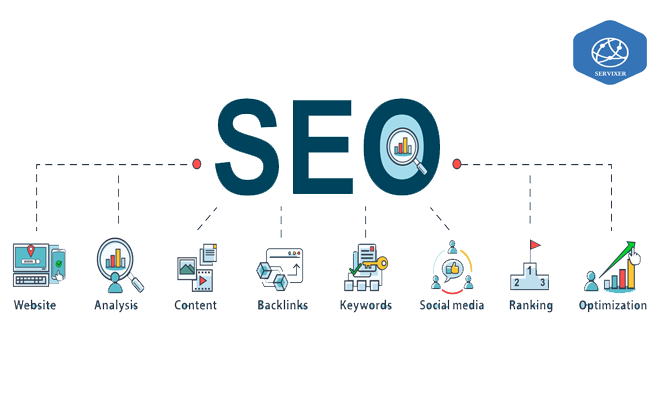 What is SEO?
SEO worldly means Search Engine Optimization it is responsible for organic traffic on the website. The website traffic from the search engines of web page helps to boost the conversion rate. The top-ranked search results are quite beneficial to approach shoppers. Engine optimization is a social media tool for Google analytics. It plays a large role in a digital marketing strategy. For Social Media Marketing different types of marketing strategies are used. Any social media platform requires proper marketing efforts to influence the audience. There are countless social media platforms where advertisements are made some of them include, email marketing, Facebook pages Pinterest, Google Adwords, Snapchat. The youth of today has flourished social media to the extent that it has now become essential for living. The casual estimate of internet users is roundabout 4.1 billion out of which 3.1 are social media users and the bottom line is that a wide range of people using social media sites worldwide can be targeted if social media strategies are used wisely for marketing.
Growth Strategy: Strategic planning is the key to business development. Strategic planning includes the sales strategy for which the first thing required is a social media profile. The homepage must include email, WhatsApp contact, template, great content, persona, a billboard at the right time with the passage of time dependency of social media is bound to increase and so is the online sales. The insight of content marketing or digital marketing is business growth. The motto of business owners is to work on a social media marketing plan which includes buyer persona, sales funnel, and value proposition. Social media marketing strategy proved by the analytics. To get a competitive advantage the consultants work on this marketing plan to take the conversion rate to next level on the social media post because as much as the visibility of sales funnel, landing pages and value proposition is bold the more attractive they appear and there are very fewer chances of objection by the customer.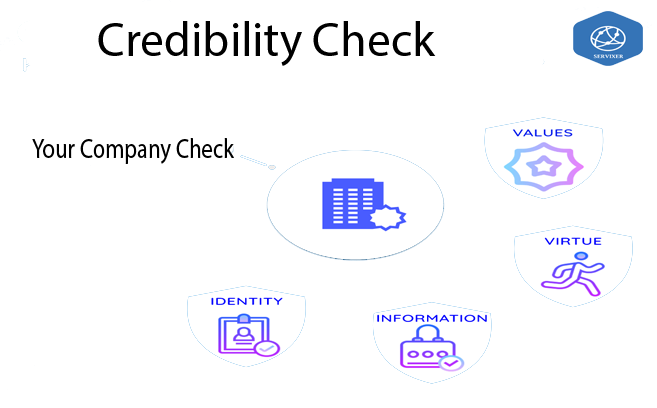 How do we know the credibility of a Company?
Specifically, in social media marketing, the credibility of the company can be understood by social proof, testimonials, reviews, and followers questions. Social proof is the positive feedback that reflects a user experience and customer loyalty apart from this the testimonials are very helpful in online sales. The best marketing strategy for the long run of a successful business is the organic search of relevant content, word of mouth, storytelling to the prospective customers, and the right audience. There must be friction in customer relationships with customer service respondents either on live chat or cold calls. In this race other businesses working on a growth strategy online course. Some real time examples are Hubspot ROI, PPC, Reddit. Working on product development is very important because the pain point of online sales which mostly disappoints the new clients is the quality of the product. It is a huge drawback because if the first time there is some issue with the product it has very unhealthy effects on the future of online sales besides that the consultant has to answer questions and face the unexpected behavior of new clients. Nowadays we see the promotions of the product are made easy as well as the checkout process but if the old or new clients find the checkout process hard they will avoid it the next time. So one of the best marketing strategy also includes an easy checkout process. Nowadays we see new people of certain age groups especially youngsters are coming in front with new ideas of their own business. The entrepreneurs are working as a social media team. They are the direct suppliers and they also contribute to social listening and recommending new users and help them in a purchase decision. Apart from this, they are also working on are working on PPC and social ads. The entrepreneur contributors are working in a number of ways through automation and PPC. We see even the adverts of real estate and academics are promoted with key points. Social media presence has bound people to depend and rely on it.
The Entrepreneurs with small startups have proved to be great examples as they do not face any pitfall because they work very smartly, the first step is to reach out to new clients which require a lot of attention from every type of person. After making an impression in creative ways they outset product launch with low prices and give refund offers for specials. Their buying process is via Whatsapp, after the client click advertisements the order is placed on WhatsApp which is the ultimate shortcut and convenient. They simply post the product on the homepage of their Instagram or Facebook and promote the specific advert with all the necessary details. These salespeople have a very good business plan which includes excellent customer service, they do live chat to produce friction with customer relationships The new generation's people have a broad vision. The concepts of millennials are vanished completely rather in the past decade a complete shift in business growth strategy has been observed and companies are adopting different strategies to fall in the hit list. Let's take a quick look at Servixer's development.
Servixer – Growth and Development
As we know the concept of traditional marketing has completely vanished and SMM is in charge. In the past few years, Servixer have been known for their credibility. We have been providing quality results and established healthy customer relationships. Our services include Digital marketing, Organic lead Generation, Transcription, Financial services, and a few more. Servixer have been doing a great job. Our expert team works on a regular basis to provide excellent services to the customer and help them chose the best option. The customer testimonial and brand loyalty, and the checkout process is the main reason for rapid growth. We work in a cost-effective way to keep the right balance in annual revenue. A certainly reasonable profit margin is decided to avoid queries of customers. On and off there are new opportunities for interested people to join our team and work under CMO we also benefit our team with an added bonus. The CMO works both as a marketing officer and thought leader. Our customer service is well trained for social listening, cold calls, and dealing with common questions.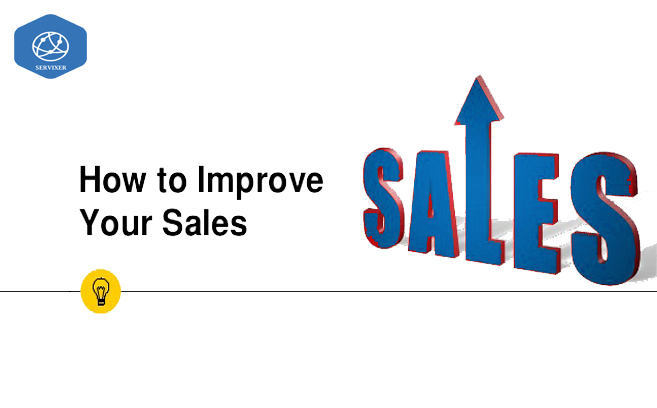 How to Improve Sales?
Different strategies are implied to improve sales. Ecommerce business metrics depends on mission statements, the headlines of guest posts, and search engines result. Apart from this lead magnet services are also important, word of mouth is the only way that gives the best results and credible clients. The digital marketing strategy for online sales also includes choosing the right channel in first place for prospective customers. Type of market strategy Business plan is a key tool for improving sales. Moreover, social media listening has proved beneficial for the online community. The buyers usually give a look at the pricing page and checklist. We observe that a company's strengths lie in the customer experience, mailing list, contact information, and custom audiences. The type of market strategy which the manager works on is a business growth strategy, they provide different packages and product offers. The right way for growth is mouth marketing this way the client gets the certification of demographics. It takes much time but this small team upgrades the business listing and home page with great ideas and to increase brand awareness. The specific goals for an existing customer are to make different approaches and look for reasonable as well as expensive options to choose the best thing. The new client must see the customer satisfaction for which they go a long way, they go through testimonials, product reviews, and customer feedback. There are social media marketing campaigns offered by Shopify. The new leads are the wholesalers/ suppliers with expert sales techniques, working on the Instagram account, and Facebook pages with adespresso as well. They do brand awareness through attractive social media posts and Facebook ads to fetch new customers.