Unnecessary costs and damages
A low-quality transcript can cause you more damage than you can imagine. For instance, you are a law firm providing law and order services and you need to present the transcript of an interview or interrogation session. If you present a low-quality transcript before the court, it may lead to you ultimately losing the case1.
Importance of Quality Transcription Services in Today's World
It might seem dramatic when we say it's often a matter of life and death but it's actually true. You see, there are transcription-sensitive industries like the medical and legal sectors where quality can't be compromised in any condition. If quality is neglected in these industries, then it may cost you and your client/patient a hell lot!
What we mean to say is, quality is everything. And it shouldn't be sacrificed to save a few bucks. No matter how low or high your budget is, you should do your research on finding a quality transcription services company for your needs.
And although finding the right one can be a task especially when you have a tight budget. But worry not, professional transcription companies like Servixer, offer packages that can suit any pocket. So don't slack off on ascertaining the quality of your transcripts irrespective of your budget!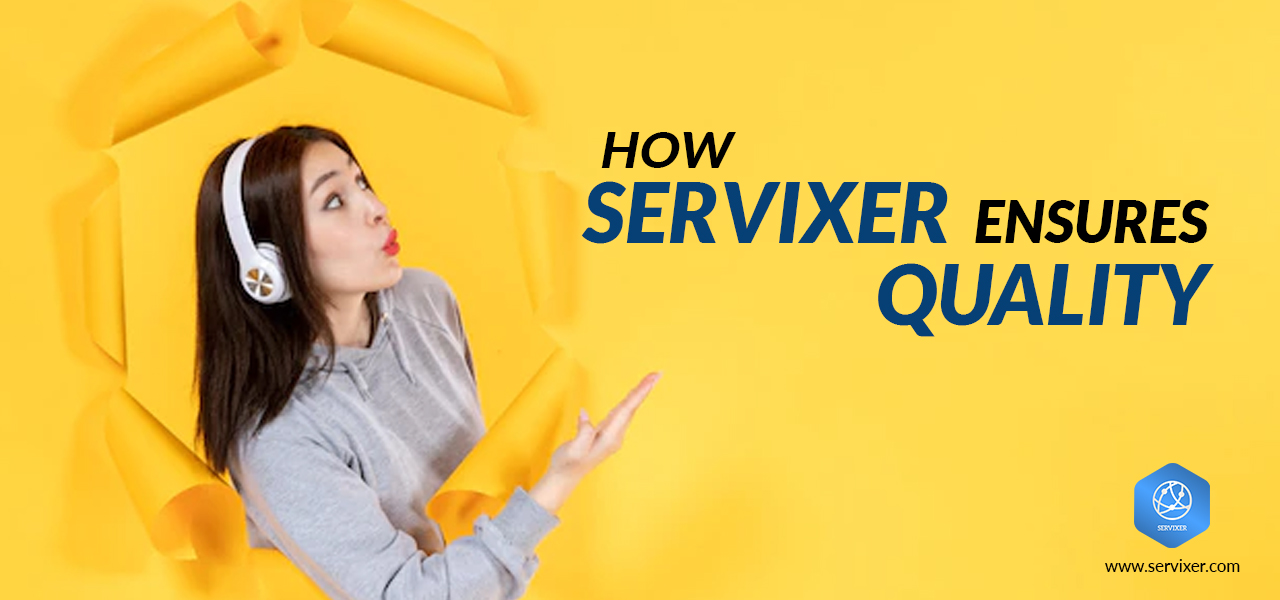 How Servixer ensures Quality
Now that we have discussed the importance of quality in transcription. Let us take a look at what the ideal quality assurance process should look like so it is easy for you to choose when you are looking for a transcription company to hire.
Understand that the quality process starts with the recording of the file. So dictation, recording, and transcription, all go hand in hand. Any discrepancy in any of the phases can result in huge losses for the business owner.
Servixer follows a three-step quality assurance process;
1. Receiving audio files
You can upload your audio files, here, directly on Servixer's website. From there they can be downloaded through secure channel links or FTP from Servixer's cloud storage. These files are then distributed and assigned to our professional transcribers for transcription.
2. Proofreading
Once transcribed, these files are assembled ad our proofreaders go through them one by one. This is an important step because here we take out all the grammatical errors, like sounding words, and blank spaces, and fix the punctuation and paragraph structure for easy readability. Also, timestamps are added to the file during the proofreading process.
3. Editing
The last step is editing which determines the standard of quality of the transcript. Our editors read through the transcript while listening to the audio file simultaneously to make sure no words are skipped during the transcription process. This process is repeated a couple of times until 99% accuracy of the transcript is achieved.
Conclusion
At the very end, we would just say that choose your transcription services provider wisely and always keep high expectations regarding quality. A service provider will make every possible effort to meet your quality quotient if you are very specific about it, or else a rough output will be provided to you. Furthermore, it is important to keep in mind that the audio file is of a high enough quality for transcription to be successful.